The LG V30, a phone that made everything possible. It has the best-sounding smartphone that's ever been made, and it also has LG's finest industrial design to date. The LG V30 is distinctive, modern, and stacked with desirable features, a phone seemingly destined for inevitable stardom. A awesome device with great performance, long battery life, an amazing camera and a headphone jack. And is also has water resistance, wireless charging, micro SD expandable storage and support for any cellular carrier too, awesome right?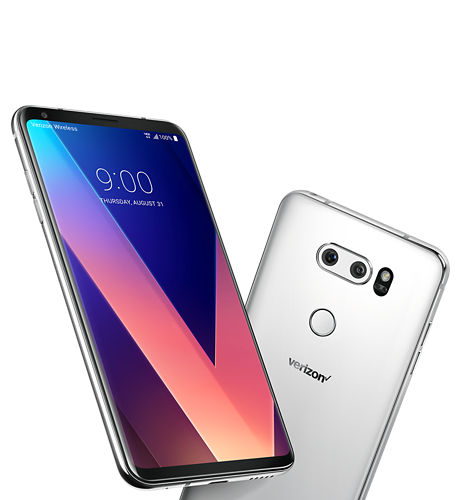 Until now, i really thought that the above can only be possible by Samsung's Note 8 and s8 but the LG V30 surprise me by having all these functions, and so Samsung might just have another rival. Though it is not cheap, it has a sleek, durable handset, a new OLED screen, thinner build, improved dual cameras and a quad digital-to-analog audio converter built into the headphone jack, LG's has just made it as both a luxury phone and a content creator's dream, with particular focus on videographers (who can shoot pro-style Log format video) and so i think its worth the price. Just like the s8, it too, has an unusually tall screen that extends practically all the way to the top and bottom edges and a smooth glass back and a shiny aluminum band like the note 8.
The LG V30's dual cameras take killer photos. They're crisp, full of life, and as often as not better than ones took side by side with a Samsung Galaxy s8 Plus, with more detail and less splotchy noise if you zoom in. You can thank the additional megapixels, 16 mega pixel compared to 12 mega pixel and slightly larger lens aperture, f/1.6 compared to  f/1.7 for that. In the daytime, the LG's second wide-angle camera is a special treat, letting you capture more of your surroundings in every frame. You just can't get these photos with any other phone camera
Overall, i would recommend you to buy LG V30, its worth your money and a real shocker once you get to hold it in your hands.
Source:
https://ss7.vzw.com/is/image/VerizonWireless/lg-v30-kf-1-d-0917?$pngalpha$&scl=1&scl=2
https://www.androidcentral.com/sites/androidcentral.com/files/styles/larger_wm_brw/public/article_images/2017/09/lg-v30-review-20.jpg