If you are sick of using your laptop's touchpad, the cheap mouse that comes with it or you are just looking for a mouse, then you should consider the Logitech Wireless Mouse M510 in your list.
When you first look at the mouse, it may seem like any other ordinary office mouse. But when you start to use it, you will realize why this is a highly rated product.
The Logitech M510 comes in 3 different colours; black, red and blue. The mouse feels very natural on your palm when you grip it and your thumb and pinky fingers are able to rest on the rubber grip very comfortably.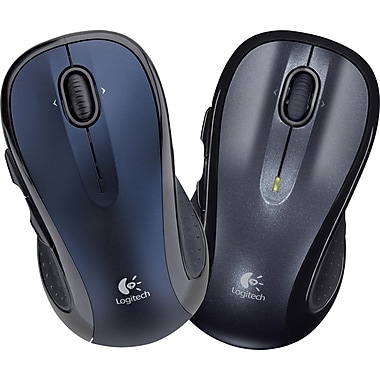 Aside from having two side buttons on the left for going back and forward in the browser or to switch between songs, it also has horizontal left and right scrolling, which is very useful for people who may use applications such as Microsoft's Excel for example.
One very useful thing that this mouse has is Logitech's "Darkfield" laser sensor, which essentially lets you use it on almost any surface. This would mean that there would not be a need to pack a mouse pad into your bag if you are going to travel with your laptop.
Logitech has said that the M510 is able to run on just 2 AA batteries that provide power for a duration of 2 years. Even better, this mouse is able to run perfectly well with only 1 battery.
Overall, at a price of around 60SGD, this is an relatively affordable mouse  that you might want to consider purchasing. It is comfortable to use, highly portable due to its size and does not require a mouse pad to use and has a very long battery life.
Images Courtesy Of:
https://www.amazon.com/Logitech-M510-Wireless-Large-Mouse/dp/B003NR57BY
http://www.staples.com/Logitech-M510-Wireless-Mouse/product_SS1053659